We show you the process of making dolls' heads, which are mainly used for parade floats at Shinjo Festival.
How to create the head part of float dolls?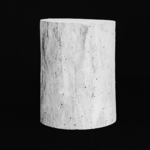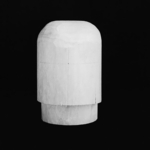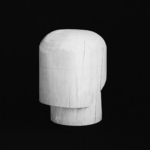 Usually dried paulownia logs are used. The astringency shall be removed. For the head part, large log with over diameter 30cm is used. First of all, rough sizing is needed. This process is called "wood removal". After that, the ratio of the head and the neck needs to be decided along with sizing. First rough cutting is done manually, using a hatchet called "Chongna"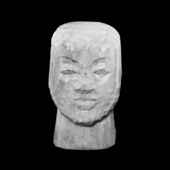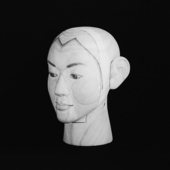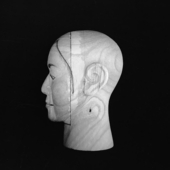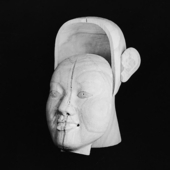 After deciding the position of the eyes, the mouth, the nose, and the ears, we carve the log with a chisel until the outline becomes clear. Then, we start the final carving process with the eyes, because they give a dramatic influence on the facial expression. Carving is "to start with eyes and end with eyes".
(1st and 2nd photos above)
After carving visible parts such as the face and the ears, the head is cut in half vertically in front of both the ears. Then, the inside is hollowed out and the eyeballs are installed, and the split pieces are glued back on together. Next, we begin to color them.
(3rd to 4th photos above, 1st photo below)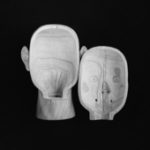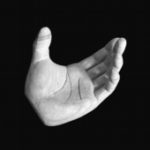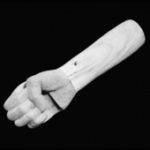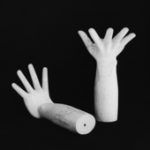 The same material, the paulownia log, is used for the hand parts. Arms and hands are created separately. After creating the hand expressions, we glue them with the arms together.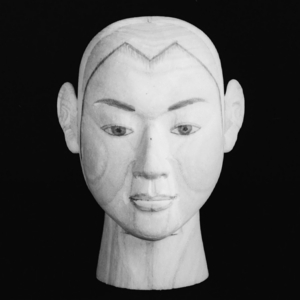 After the above process, the doll is completed, like this photo.